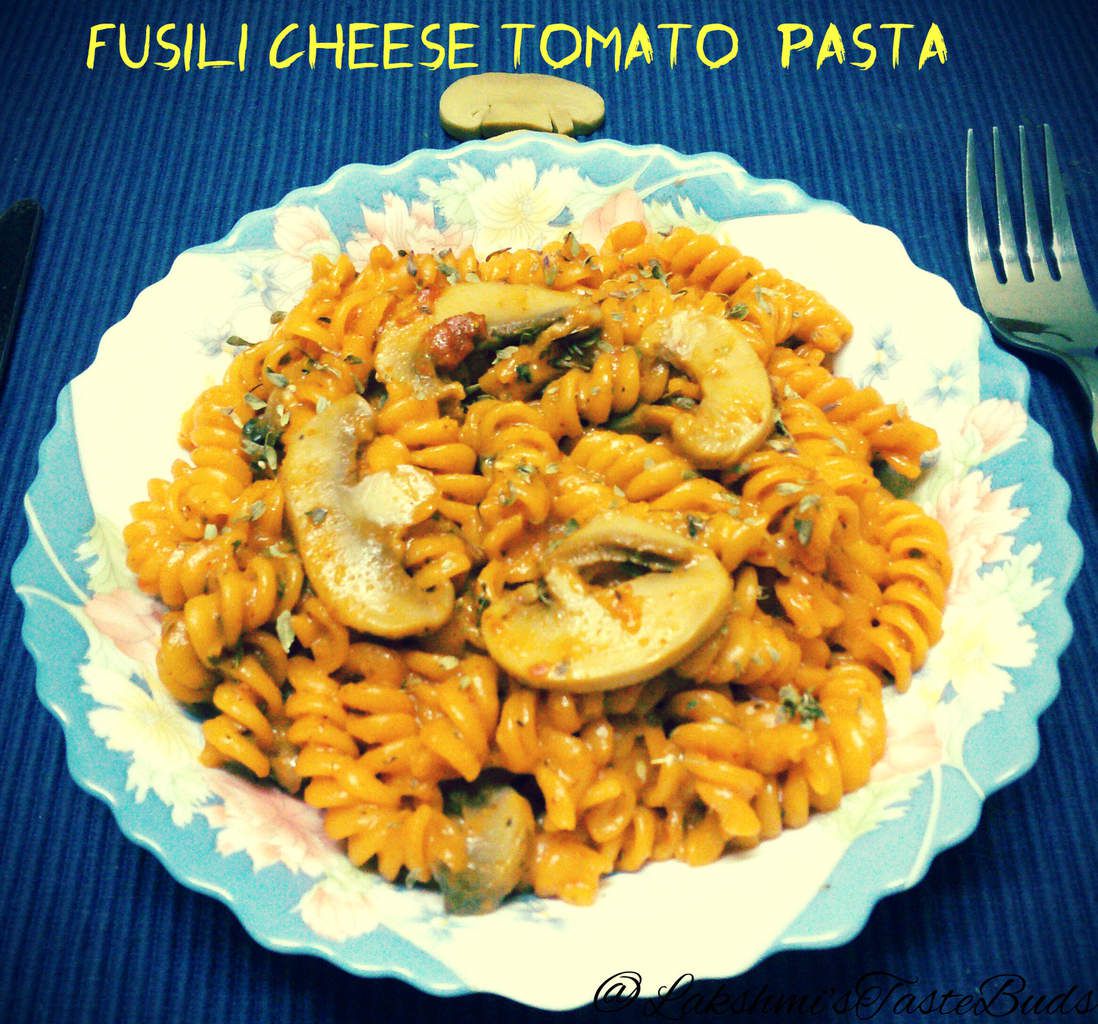 Ingredients : Onion- 2 no
Tomato - 3 nos
Capsicum - 1 no
Garlic - 10-7 pods
Ginger - 1 inch piece
Green chilli - 4nos
Chili powder / chilli flakes - 1 tsp
Tomato sauce / tomato chili sauce - 4 tblsp
Sugar - 2tsp
Mushrooms - 1cup ( optional)
Fusili pasta - 2 cups
Oregano- 3 tsp,
For White Sauce : Cheese - 2 triangle
Milk - 1 glass
Butter - 2 tablespoon
Maida - 2 tablespoon
Pepper - 1 tsp
Sugar - 1 tsp
Salt
Preparation :For White Sauce
Heat 2 tablespoon butter in a pan, add 2tsp maida and fry till you get bubbles, then reduce the fire and add milk to it and keep stirring. Add a pinch of salt, sugar , pepper to the mixture. Once you get semi solid liquid, remove from fire and keep aside.
Once the white sauce cools down a bit and becomes thick - add milk and 2 triangle cheese and put in the blender and give a whip so that you get a semi solid creamy liquid sauce.
Tomato Sauce Preparation :
In a chopper put the vegetables and chop finely . In a pan put oil and put the vegetables chopped- add sugar salt , mushrooms sliced and toss well . This sauce would be in a semi solid form . Let the gravy thicken on fire. Once the gravy thickens add chili powder/ Chilli flakes , tomato sauce , Oregano 1tsp and fry for 3 more min. Your sauce is ready .
Pasta Preparation
Boil the Pasta in enough water with 2tsp of salt. Once they are half done. Keep one glass of the water boiled aside - and drain rest of the water and give the pasta a wash in cold water . Then add 2 tsp of oil and toss well the pasta so that they donot stick to each other and keep aside
Final Pasta Preparation
Heat oil 1tsp in a pan add the required tomato sauce prepared , the pasta - toss well - add the boiled water at this stage if you want for the consistency of the gravy .
Just wait till you see the bubbles coming in the sauce. Donot add lot of sauce. It should be sufficient only to coat the pasta.
Now add the white sauce prepared and mix well . Keep the fire low and toss well you will find the colour change to light red .
Mix well and remove from fire. For flavour you can add oregano pd , chopped black olives on top and serve hot with Toasted Garlic Bread.