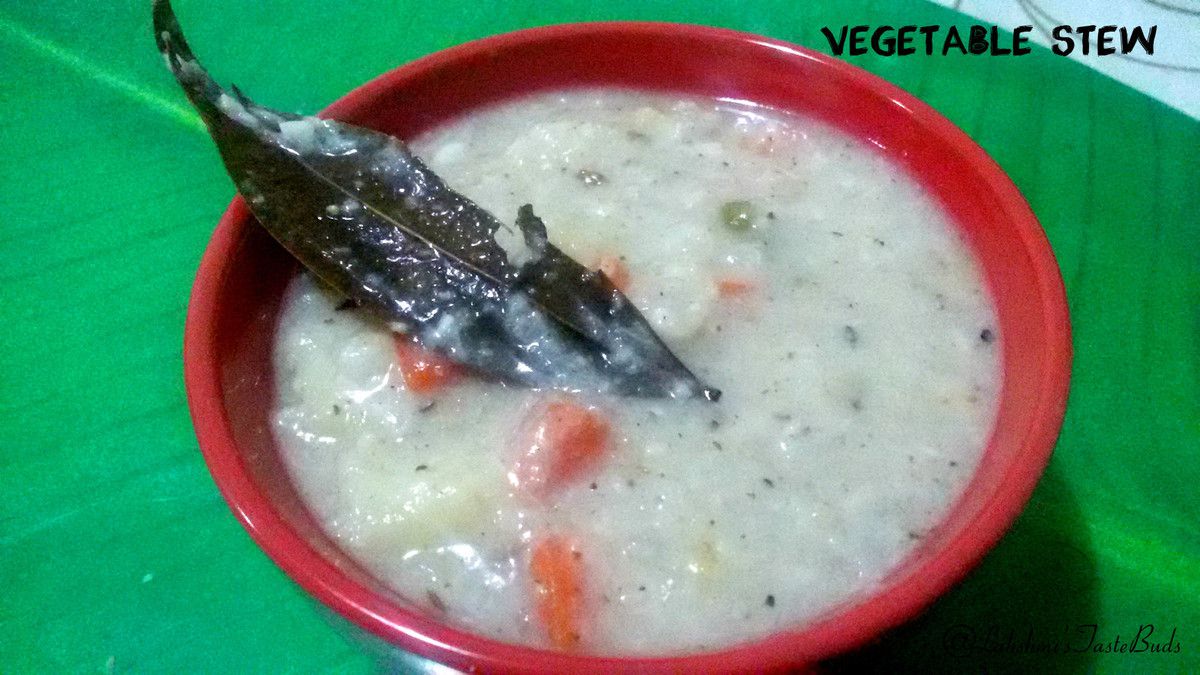 Ingredients : Potato- 1 cup
Cauliflower – 1 cup
Carrot – 1 cup
Green peas – ½ cup
Onion – 1 no
Green chillies – 5 nos
Ginger –2 tsp
Coconut milk powder- 4 tsp/ Plain milk – 1 cup
Curry leaves- 2 strands
Fennel seeds – 1tsp
Sugar – 2tsp
Coconut oil – 2tsp
Cumin seeds – 1 tsp
Bay Leaves – 2/3 nos
Salt to taste
Ingredients to Grind – Coconut scraped– 1 cup
Fennel seeds -2 tsp
Cinnamon(1inch pcs) - 2 nos
Cloves – 3 nos
Javitri – 5 strands
Green Cardamon - 1 no
Method : Peel the potato and carrot and cut them to 1 cm cubes.Cut the cauliflower to small florets.
Slice the onion into 1 cm thin pieces. Slit the green chilles into 2 pieces and cut to halves, finely chop the ginger. Add all the above in a vessel and pressure cook it .
In a blender add all the ingredients to grind. Make a coarse paste.
In a pan add oil and put the Fennel seeds , Cumin Seeds, curry leaves .
Once they flutter add the Vegetables from the pressure cooker . Now add the not so fine paste made with coconut. Mix well and add salt and sugar and bring to boil.
Once the mixture is boiling, lower the fire and add the coconut milk / plain milk. The consistency of the stew should be of semi solid. Now just bring to boil otherwise the milk will curdle. If the Stew is watery, mix Cornflour 1 tsp with water and add this to the stew. This will thicken up.
Remove from fire. Add 2 tsp of Coconut oil over the mixture. This give a good smell. Hot piping Vegetable stew is ready.
Can be eaten with Chappati, Idiappam, Appam