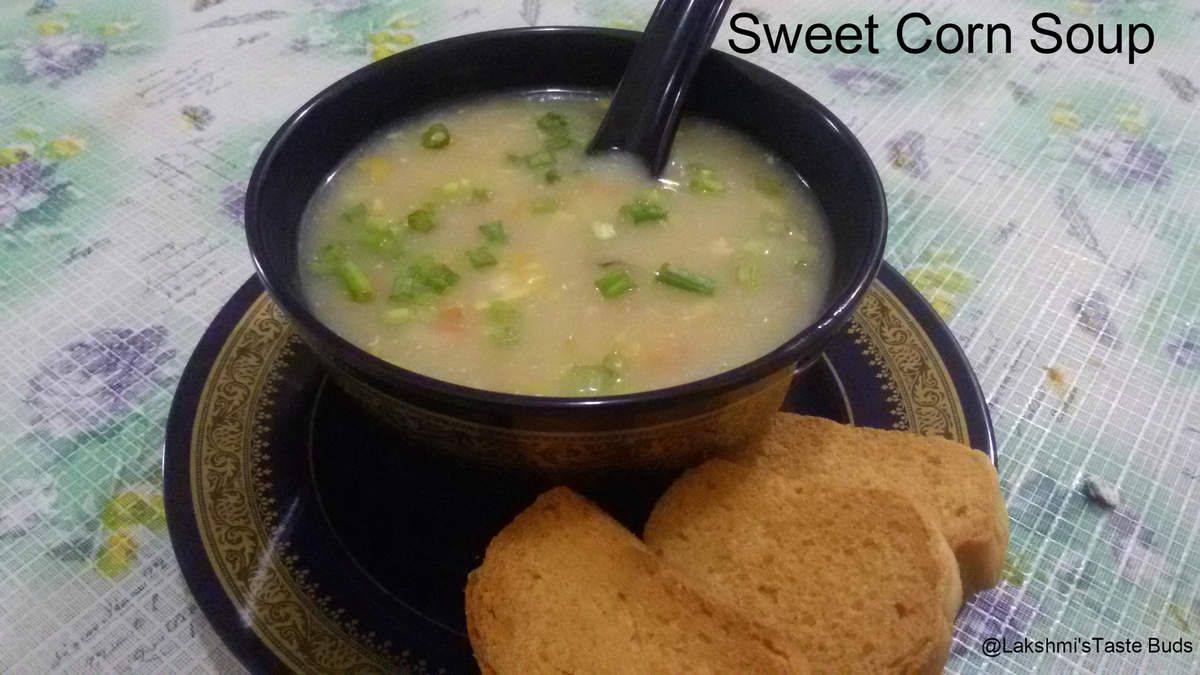 Ingredients:Cabbage, Spring Onion (onion part)
carrots, (finely chopped) –all each 2 tbsp,
Sweet Corn – 1 cup
Corn Flour - 3 tsp
Salt - 1 tsp
Sugar – 2tsp
Vinegar - 1 tsp
Aginomoto – ¼ tsp
Pepper pd - ½ tsp
Soya sauce - 1 tsp
Spring Onions – 2 stems
Green chillies - 2 finely chopped
Milk- ½ cup
Green Chilli Sauce (Optional) – 2 tsp
Method : Heat oil in a pan add corn and fry for 1 min then add finely chopped vegetables with chillies and fry for 1-2 minutes.
Now add ajinomoto and fry for more 2 mins and then add 3 cups of water.To this add salt, sugar 1 tsp, soya sauce, and bring to boil.
Once the mixture is boiling add corn starch gradually and stir constantly until it thickens. Now add pepper pd and milk and bring to boil .
Serve hot with vinegar, spring onions leaves and Green Chilli Sauce.