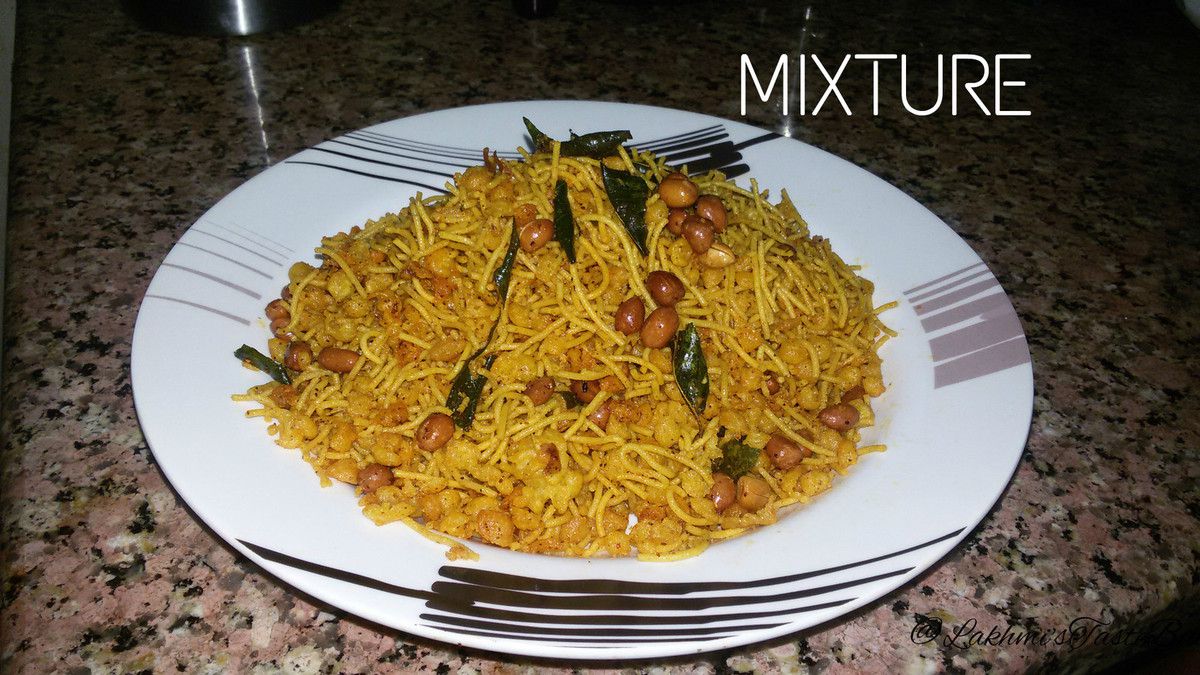 Ingredients : Omapodi – 3 cups
Boondi – 2 cups
Maida Diamonds Cuts – 1 cup
Dry Coconut slices – ½ cup
Ground nuts – ½ cups
For Tadka : Oil – 4tblsp
Curry Leaves – ½ cup
Red Chilli pd – 3 tsp
Salt to taste
Hing – 2 tsp
Method : In a large bowl add the Omapodi, Boondi, Maida Diamond Cuts,
Heat Oil in a pan . Put a sieve in it and deep dry the Groundnuts till light brown. Same way also fry the Copra (Dry coconut slices) till light golden brown.
Add both the groundnuts and Copra slices to the bowl of Mixture .
Now for Tadka – Keep the oil in a pan Let it become hot then add the curry leaves let it flutter. Switch off the flame. Now Add the chilli pd , Salt and Hing powder. Mix well and pour over the Omapodi,Boondi mixture. Mix well immediately because the hot oil will make it stick to each and every ingredient in the bowl.
Spicy,Crispy Curry leaves and Hing smelling MIXTURE is ready. Goes well with evening Tea or Coffee. This is mainly made for Diwali.