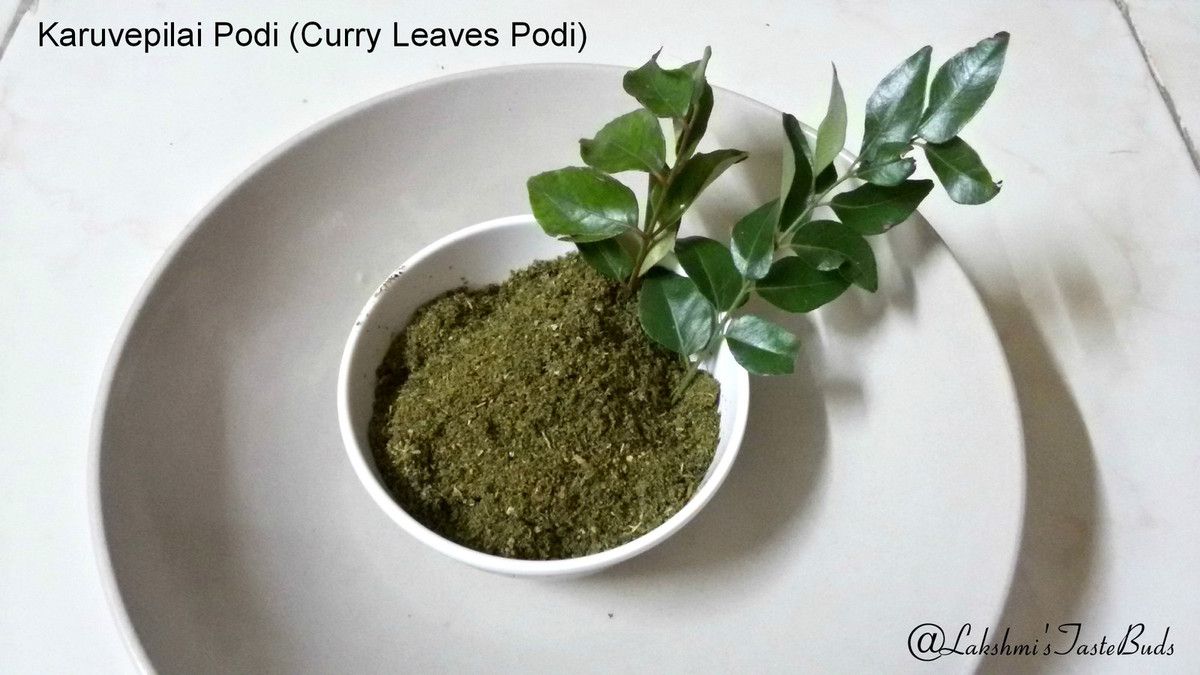 Ingredients : Curry leaves – 100 gms
Coriander seeds – 1 tsp
Channa Dal – 1tblsp
Tur dal – 1 tblsp
Hing – ½ tsp
Dry Red chillies – 10 nos
Black Pepper – 8 nos,
Tamarind – lemon size
For Tadka – Mustard seeds – 1 tsp
Urad dal- 1 tsp
Dry Red chilli – 1 no
Method : Wash the Curry leaves well and pull out the Curry Leaves from its Strands. Allow it to dry for half a day.
Dry roast the Tur dal, Coriander seeds, Channa dal, Red chillies, Pepper. Allow it to cool.
In a blender add all above ingredients with tamarind and grind to give a coarse powder. Now to this add the dry Curry leaves, and give a whip in the blender. To this add salt, hing and grind to have a coarse powder. Remove and store it in a Dry container. It remains for 15-20 days outside. If refrigerated then can be kept for more days.
This can be eaten with hot steamed rice with a dollop of ghee or Til oil .
If needed you can also give a tadka – Take a pan add oil and put Mustard seeds, urad dal and red chillies to this add 2 tblsp of this powder and just fry for ½ a min and then add the cooked rice and add give a toss. Hot Karuvepilai podi Sadam is ready.
This powder can also be put in buttermilk to drink. It has got many nutritional value.