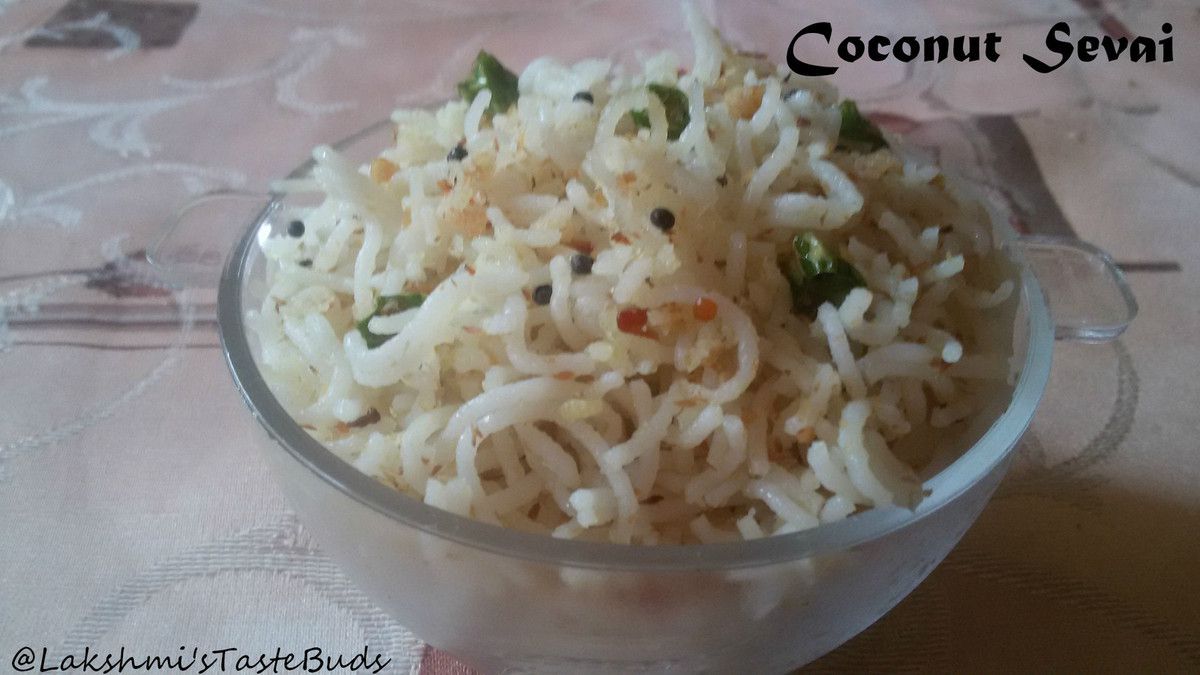 Ingredients : Boiled Rice : 2 cups
Mustard Seeds – 1 tsp
Urad Dal – 1 tsp
Green Chillies - 4 nos
Hing – 1 tsp
Coconut scraped – ½ cup
Curry Leaves
Salt to taste
Method : Soak the Boiled Rice for 5-6 hrs. Now grind it to a smooth batter in the Wet Grinder.
The consistency of the batter should be of dosa batter.Now add 1 ½ tsp salt to this batter. Mix well.
Pour these batter in the idli moulds and steam it for 15 mins till they are cooked.
Once cooked remove from the moulds. Now grease the Sevai maker with oil. Now at a time add three idli in to the Sevai maker and give a press so that you have the sevai coming out from down the seive. Like we make sev.Remove this in a plate and drizzle sesame seed oil so that they donot stick to each other. Like wise do the rest of the idlis .
Now Heat a pan add oil and put the Mustard seeds, urad dal, Green Chillies, Curry leaves . Now let they flutter and turn brown. At this point add the coconut , Salt – 1 tsp, hing. Close the flame.Mix well. To this mixture add the rice sevai made. Mix well. Serve with Coconut chutney.