BHAJI PAV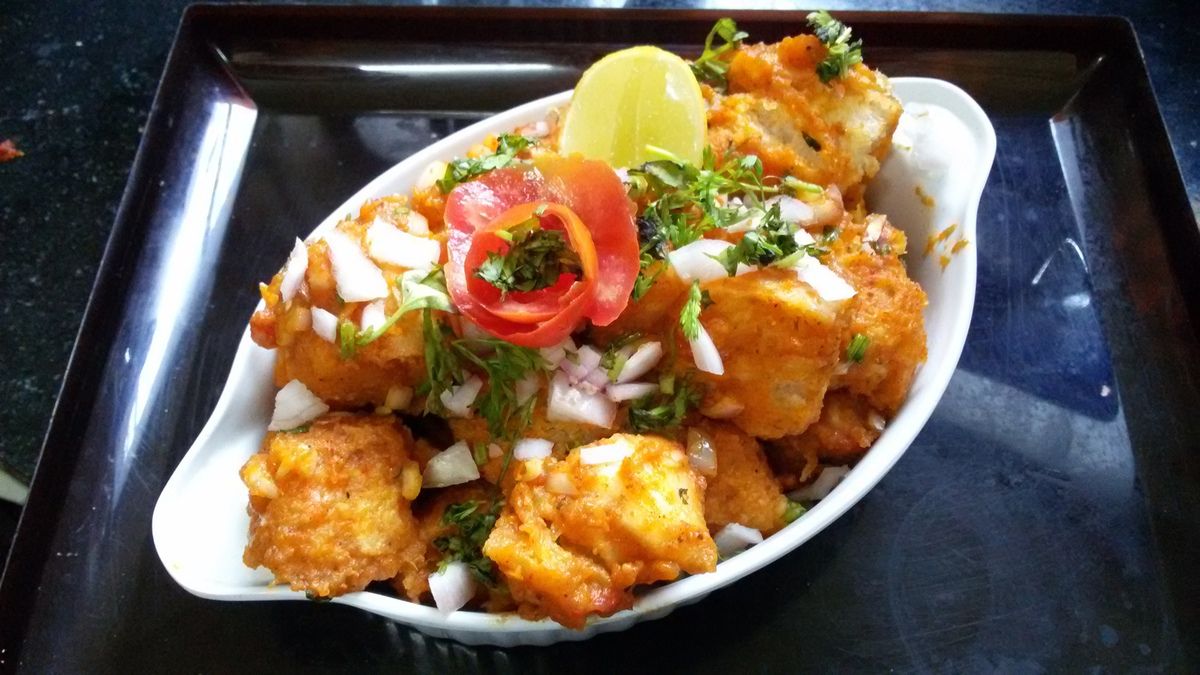 Ingredients – Pav – 4 nos
Leftover Pav baji – 1 cup
Onion- 1 no
Capsicum – 1/2cup
Pav bhaji Masala – 1tsp
Chilli pd – 1/2tsp
Butter – 1tsp
Oil – 1tbslp
Lemon juice – 1tsp
Onion& coriander – finely chopped
Method – Cut each Pav into 6 pcs ( Better if it is a day old Pav) .
Take a pan add oil and butter to this add the onion and capsicum finely chopped saute for 2 mins till they become soft, now add the Pav Bhaji to this add 1 cup water to this mixture …..Add salt, Chilli pd, Pav Bhaji Masala pd and mix well bring to boil.
The consistency of the mixture should be little watery like Dal. Let it boil for 2 mins.
Keep the required qty in pan and balance remove and keep so that if needed can be added . as more of gravy will make the pav soggy.
Now main point- should be very fast in tossing the pav in the gravy mixture .
Lower the flame and add the pav to this boiling mixture and give a fast toss so that it absorbs all the gravy and is well coated on all sides.
Transfer to the serving plate immediately. Sprinkle onion and coriander and a nice drizzle of lemon juice. Also serve with a spoon full of butter…!!! Best eaten when it is piping hot.