RUSSIAN SALAD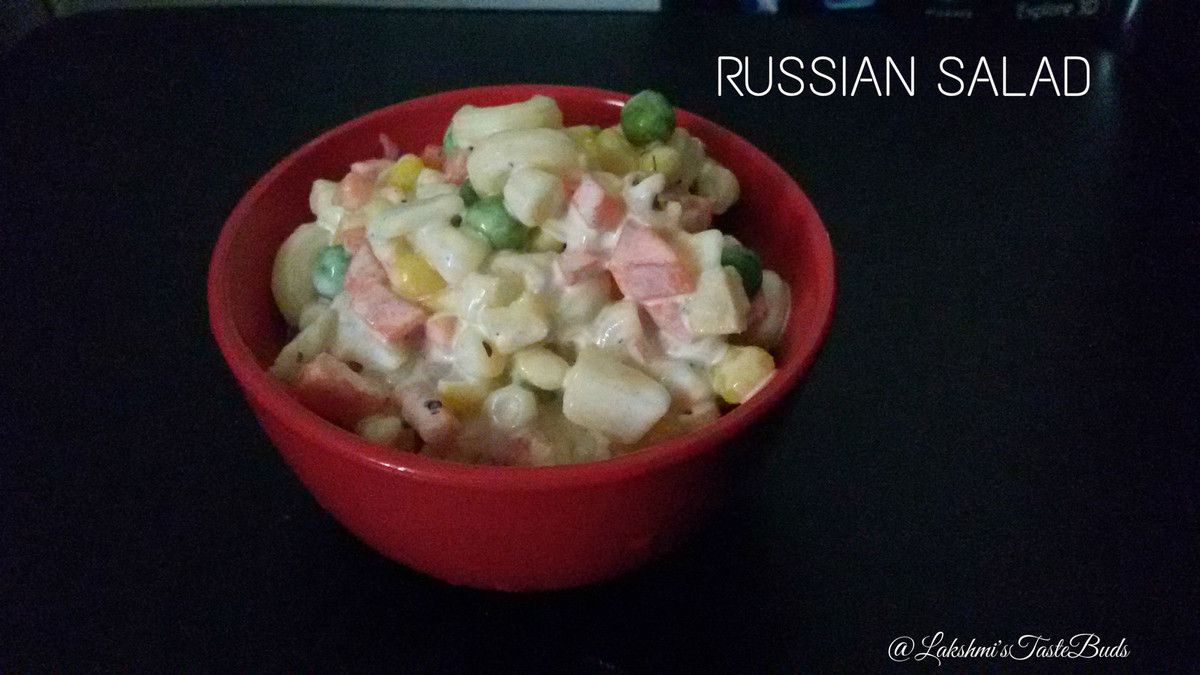 Ingredients : Potato – 1 cup
Carrot – 1 cup
Corn – 1 ½ cup
Peas – 1 cup
Elbow Pasta – 2cups
Pineapple- 1cup
Apple – 1cup
Sugar -2 tsp
Salt- ½ tsp
Mayonnaise – 1tblsp
Cream – 2tblsp
Mustard Paste – ½ tsp (optional)
Crushed Pepper -1tsp
Method : Cut the Potato, Carrot in to 1cm square cubes and boil them. Boil and cook / Steam the Corn and Green Peas.
Peel the skin of pineapple and apple and Cut them also into small cubes. Cook also the Elbow paste well in salted water.
Drain the Veggies / Pasta . Cool the Veggies / pasta / Fruits in the fridge.
Take a bowl add the all the veggies/pasta/fruits. To this add the crushed pepper, Mustard Paste.
In a small bowl mix mayonnaise with sugar well. Now add this to the veggie fruit mixture. Mix well. Finally add the Cream and mix well. See that all the fruits/pasta/veggies are coated well.
Cool and refreshing Russian Salad is ready.