CHANNA MASALA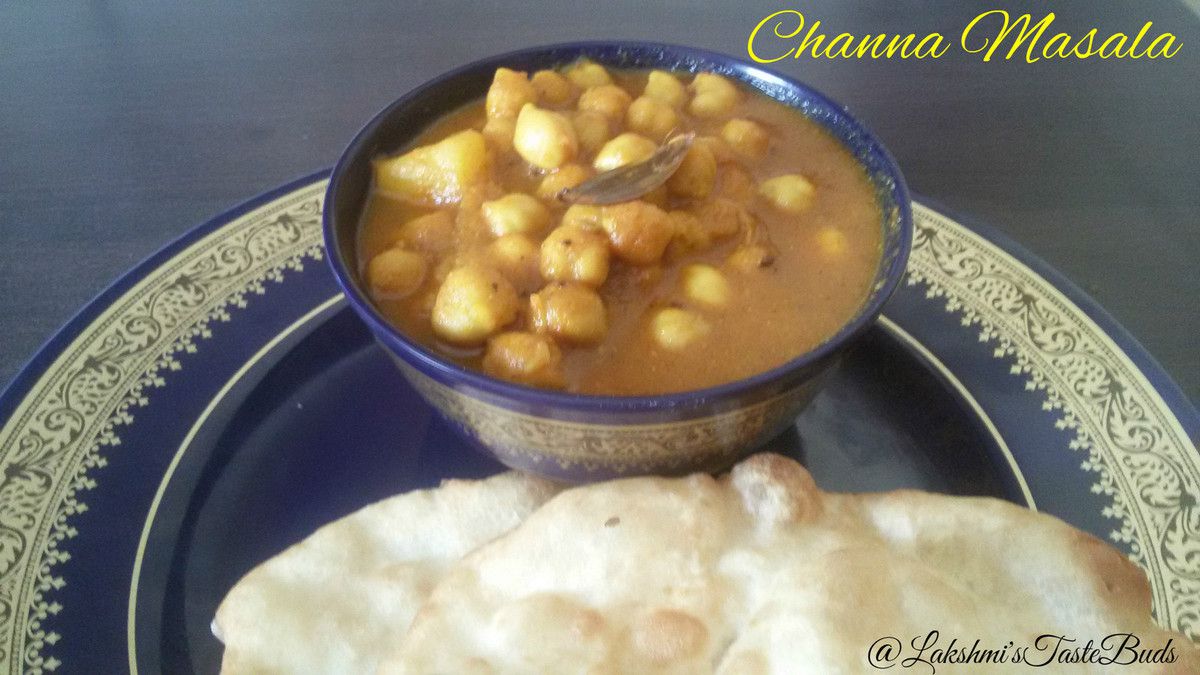 Ingredients : Chick peas – 2 cups
Potatoes - 2 nos
Onion – 2 nos
Tomato – 3 nos
Garlic – 2 tblsp
Ginger – 1 tblsp
Jaggery – 2 tblsp
Chilli pd – 1 tsp
Coriander pd -2 tsp
Garam Masala – 1 tsp
Turmeric pd – 2 tsp
Cumin seeds – 1 tsp
Cinnnamon – 2 stick (1 inch each)
Cloves - 3 nos
Cardamon – 2 nos
Big Cardamon – 1no
Bay leaves – 2 nos
Coriander leaves – ½ cup
Oil - 4 tblsp
Method : Soak the Chick peas for 8 hrs in water . Later add the Turmeric pd and Pressure cook the chick peas with whole potatoes . Once cooked , Peel the potatoes and cut in to 1 inch cubes. Add salt in the chickpeas when with water in cooker mix well and keep aside for 15 mins.
In a blender add chopped onion, tomatoes, garlic, ginger, chillipd, coriander pd , cinnamon 1pc, cloves, cardamom . Blend all the above well into a smooth paste.
Take a heavy bottom pan add 4 tblsp oil to this add cumin seeds , bay leaves, big cardamon, cinnamon stick and sauté for 1 min then add the paste with Turmeric pd , salt and sauté till the oil seperates.
Now add the chickpeas and potatoes , add the water that was kept by washing the blender with the paste. Add 1cup more water mix well - close the lid and let it boil for 10 mins.
After 10 mins add the jaggery, garam masala mix well & let it boil for 5 mins more. If the gravy has thickened you can add little water. Once removed from fire add coriander leaves.
Serve with onion rings, lemon. Can be eaten with chappati, paratha, batura , Kulcha. We also eat with rice.